Denials and delays from payers, new rules, and regulations add to the woes of the provider. In the complex healthcare marketplace, outsourcing medical billing to third-party is no longer a novel tactic but makes perfect business sense. Using professional medical billing services, Revenue cycle management services, and old AR recovery services has many advantages: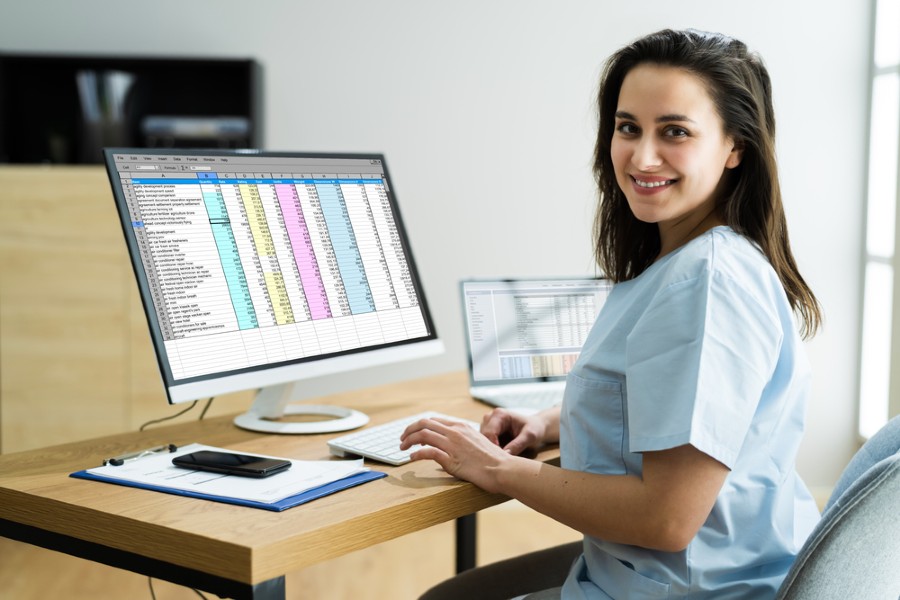 Industry insight: The rapidly changing healthcare domain impacts the medical billing process. Medical billing companies are well-informed about current rules and regulations through continuous vigilance and rigorous training. This ensures accuracy, timely submissions, review, and editing of claims thus reducing billing errors, before being sent to the payer. Furthermore, billing companies can find and fix a coding error with more efficiency.
Better uniformity and reliability: In healthcare practices, billing also gets affected due to staff changes or unplanned employee absenteeism. Auto-checking on patient insurance eligibility, deductibles status, the insurance plan's coverage, and pre-authorization requirements are all routine tasks leading to correct and on-time claims processing.
Data security: Being HIPAA signatories, billing companies understand the sensitivity of patient information. They follow current data security and privacy best practices. Patient data is safe from hackers, viruses, ransomware, and similar threats.
Analytics and predictions: At any point in time billing companies have more tools in place for efficient data analysis. Data mining and analytics expose insights and patterns that can help a healthcare provider improve its productivity. For example, staff scheduling as per patient flow based on historical data, and identifying associated problems can help in making predictions through machine learning models. Or determining future service requirements such as physical therapy, surgery, etc. for a particular patient. The possibilities are endless.
Higher savings: Billing companies distribute their operational expenses over the entire client base thus, providing an economy of sales. They run at an affordable cost when compared to a single multi-practice company. With flexible pricing models, clients can opt for options most suitable to their respective needs. By outsourcing providers save on salaries, training, and benefit costs. Expenses on office supplies, furniture, buy or upgrade of hardware, and the latest billing software are all avoided. This lowers administrative requirements and associated costs.
Cash flows: Outsourcing medical billing, providers achieve higher economies of scale. Billing companies can issue timely payment reminders to insurance and patients who are lagging. With this behind them, healthcare staff can focus on their primary objective of taking care of patients. Thoroughly reviewed and correct bills bring about a reduction in denials. This in turn accelerates reimbursements and maintains consistent cash flows.
Improved profits: Private medical billing service companies have a single purpose, and that is to increase the client's profits. Tracking financial details, reviewing payments, preventing incorrect adjustments ensures that payers are reimbursing correct amounts. Better reimbursements and reduced operational costs generate better revenues and profits.
Happy patients: With all financial problems being handled by professionals, the staff can devote more energy towards patient care. With a staff that listens, quick and correct reimbursements create a base of happy and satisfied patients.
Outsourced billing can result in a lower administrative expense, improved revenues, a satisfied customer base, and the freedom to concentrate on core activities, that is patient care. While there are ample reasons not to stick to traditional in-house billing and take advantage of professional medical billing companies, choosing the right partner is important.  Our professional billing services are prompt and timely, exceeding our clients expectations all the time. Atlantic RCM is a leader in outsourced medical billing and coding space, with over X years of experience. Collectively our client in the past have save Y% of revenue, and continue reaping the many benefits of outsourced medical billing services.
---
Atlantic RCM is one of the leading multi-specialty medical billing companies in USA that serves 25+ major medical billing specialties. Our experts work across your practice in billing, collections and account receivables management, to help you succeed.

Get in touch with the leading medical billing outsourcing company to learn more. Call us at (786) 264-1222 or write to us Info@atlanticrcm.com