Research suggests over two percent of medical claims are denied for hospitals. For an average 300-bed hospital this amounts to a revenue loss of around $4 million to $6 million every year. Knowing the most common mistakes that lead to denials can be the first step to avoiding them: 
Missing/ incorrect information: Claim denials can start from the provider's front desk, mostly due to simple clerical errors. A misspelled patient's name, an incorrect address, patient subscriber number, or date of birth can cause denials. 
With the introduction of ICD-10, it is now easier for physicians and providers to catalog treatments with more accuracy. Errors are still common while physicians and billing staff are familiarising themselves with the latest rules. 
Powerful billing software can help reduce claim denials. Employing experienced medical coders will also be an operational upgrade. Outsourcing this activity to specialized billing companies is also a valued recommendation.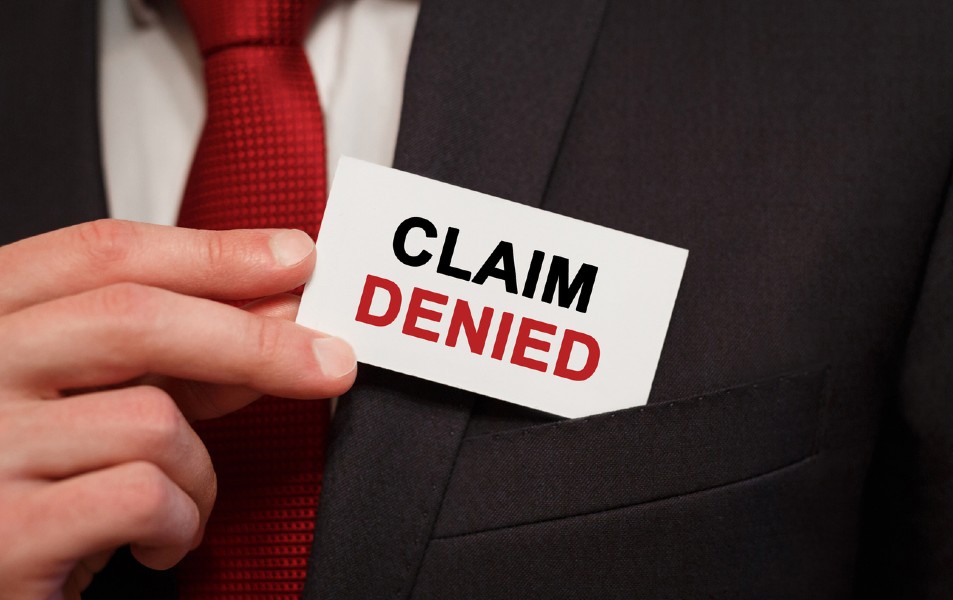 Missing pre-authorization/ pre-certification: Providing service and then trying to get a retroactive authorization is always at risk of a denial. To avoid this, providers must know which all healthcare services require a pre-authorization from the payer. Get pre-authorization for a procedure, to avoid denials. Medical billing software can help by pre-identifying procedures and payers for pre-authorization
The procedure is not a medical necessity: Insurance may sometimes not consider the procedure as a medical necessity, leading to claim denial. Payers request additional documentation to determine the level of service and the medical necessity. The resolution to this problem is to develop a practice management platform integrated with electronic health records for quick access to supporting documentation. 
Provider is out-of-network: The provider network associated with a payer changes every year. A change in the payer also changes the associated providers. The patient needs to be aware of this to be able to get the full benefits of their plans. You must confirm the patient's payer information at the first opportunity. The information enables the billing staff to determine whether the practice is part of the patient's payer network, the covered services, and the corresponding benefits. 
Claim filing after the required deadline: Most insurance companies set a deadline and providers must submit the claims within the time frame. This includes the time taken to correct rejections. A phone call can resolve this issue in some cases, while others may involve additional paperwork. Keep track of each claim and submitting the claims before the deadlines can be a doting task. When you choose to work with professionals and use medical billing software you may never miss the sight of the submission deadlines. 
Some of the other reasons for claim denials include Duplicate claims, Invalid healthcare coverage, Unpaid deductibles, Bundling payments, and allowance for a service maxed out.
Claims denials exist, but they can be curtailed significantly. Implement simple changes to your billing process like:
– Establishing effective communication with the payer and the patient
– Access to electronic health records integrated with the practice management platform 
– Employing well-trained coding professionals and front office staff
– Well-defined medical billing processes and, 
– Proper usage of integrated medical billing software 
Claim denials can lead to a significant revenue loss. There are several reasons for denials, ranging from simple clerical mistakes to procedural slip-ups. Averting denials even before a claim is submitted improves profitability and speeds up the revenue cycle. Outsourcing medical billing to a seasoned professional medical billing services firm can help you arrest revenue leakages. Atlantic RCM has over X years of experience helping clients with error-free billing each time. By engaging with us, you will always be sure that all your claims are submitted in time, in line with the latest regulations. Get in touch to know more.
---
Atlantic RCM is one of the leading multi-specialty medical billing companies in USA that serves 25+ major medical billing specialties. Our experts work across your practice in billing, collections and account receivables management, to help you succeed.

Get in touch with the leading medical billing outsourcing company to learn more. Call us at (786) 264-1222 or write to us Info@atlanticrcm.com