Revenue
Cycle Management
Healthcare is continually changing that makes maintaining fiscal stability challenging for physicians and medical practices. The medical provider needs a successful revenue cycle management approach that focuses on providing end-to-end medical billing services to deliver smooth and seamless revenue payments.
A revenue cycle management service manages the administrative and clerical functions for the healthcare provider like handling claims, generating revenues, and processing payments. This process incorporates a 360.
Revenue Cycle Management Process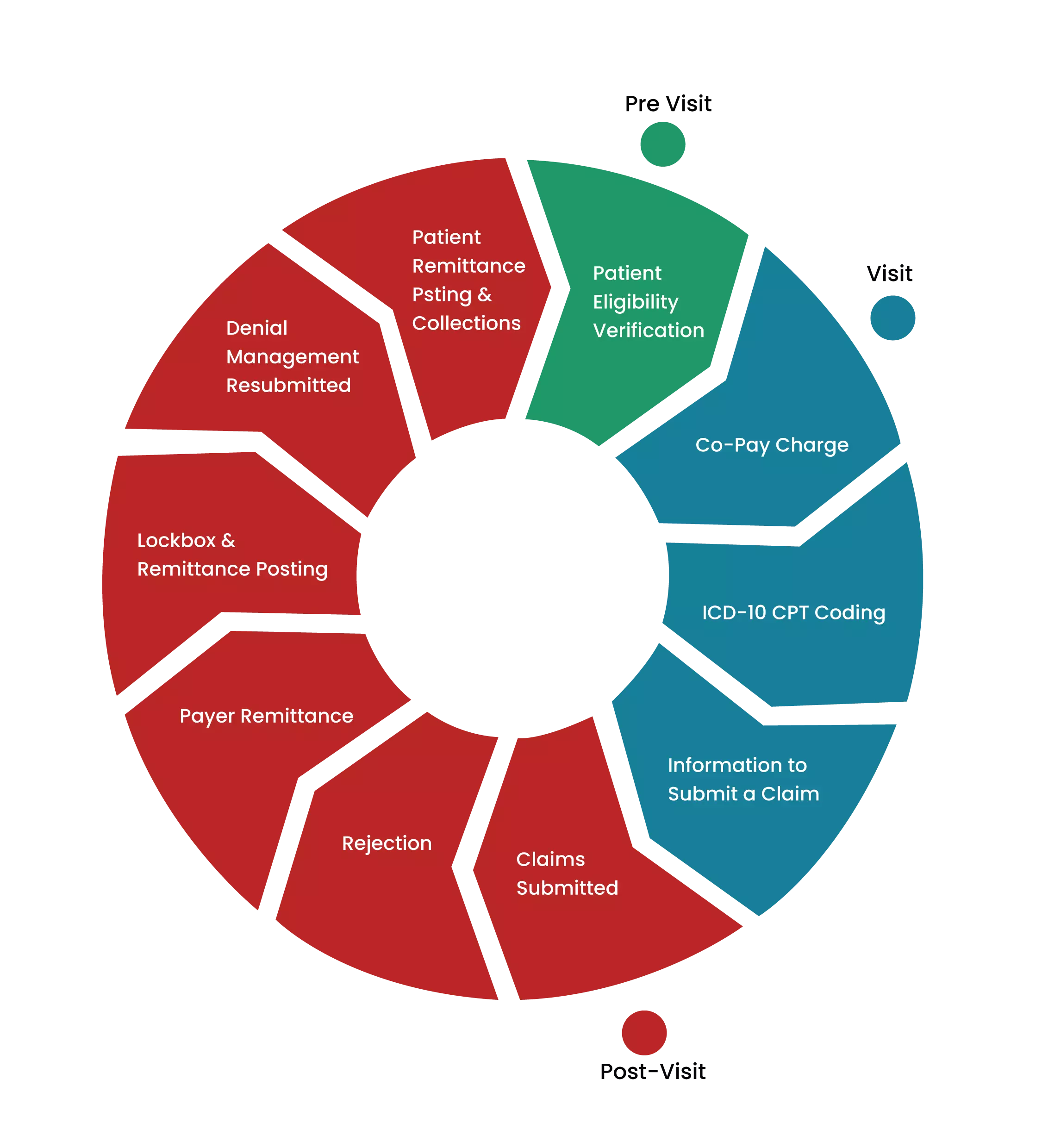 The revenue cycle management process begins with the identification of the medical services needed by the patient and ends with the collection of patient service revenue. However, this task is much more arduous than it seems. The medical practice's administrative staff gets involved in a lot of documentation and clerical work that includes scheduling appointments, patient insurance verification, claim submission, and revenue collection.
A modern healthcare provider needs a revenue management approach in place to secure its financial standing. Without this key financial service, the healthcare practitioner will find it difficult to operate and do what it does best- treating patients and saving lives.
Atlantic is a leading Revenue Cycle Management Company (RCM) in the US and is rapidly gaining recognition for its medical billing services in India. Being a specialist in medical billing and RCM, Atlantic makes RCM services easier, efficient, and economical.